General Topics
What is the difference between a training course and a training programme?
A training course instructs the learner on how to complete a specific task in the system. A course status will show as complete once the training tutorial is viewed, the accompanying training exercise has been completed (if applicable) and the course has been rated.
A training programme, however, is comprised of a set of courses within a given topic e.g. Military and Police Planning, Materials and Services Planning etc. A training programme also involves passing an assessment.
What is the difference between a silver and gold learning certification?
A silver learning certification is awarded upon successful completion of a learning programme. A golden certification is only awarded once all programmes within a thematic area are completed and an assessment of that curriculum has been passed. The training certification path is shown below: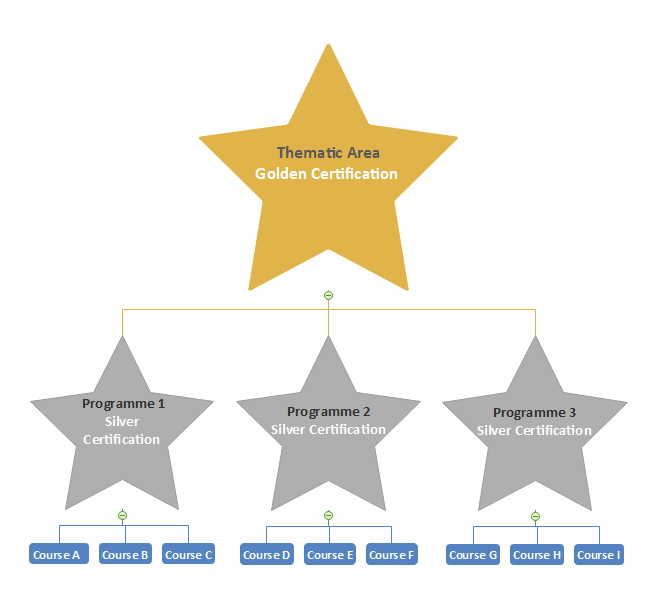 Where can I view my training completion and history?
You can view your training completion history by visiting the My Learning section of iLearn.
How can I view all courses on iLearn Umoja?
You can access a complete course catalogue by navigating to Thematic Areas > All Courses. You can search for courses using keywords in the Search Courses box in the upper right-hand corner of any iLearn page.
How can I view courses for a specific programme?
To access all courses within a specific programme, please visit the relevant Thematic Area page to find all related training programmes
Strategic Management
How an output with multiple measures can be entered in the SMA application?
Please click here to find out.