Our Vision
Enable Umoja users to become well-versed in executing the core business processes and system transactions.
Our Mission
Deliver meaningful, flexible and accessible learning to empower users to leverage the Umoja solution to effectively execute their work.
Design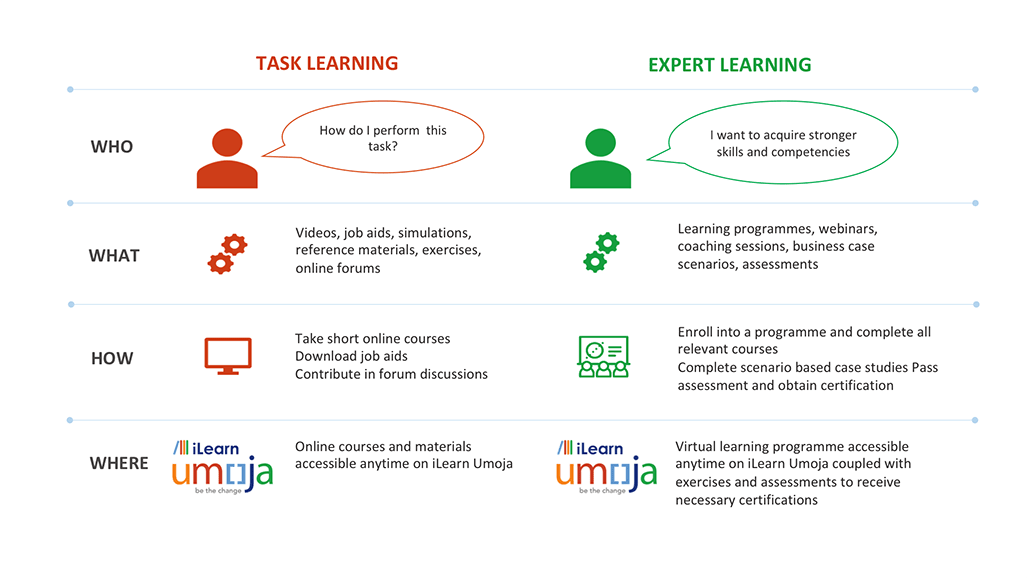 Task-oriented learning enables personnel to partake in individual courses which educate learners on how to perform specific tasks in Umoja.
Expert learning is designed for personnel who wish to go beyond the fundamentals to develop Umoja-specific competencies. Under this expert learning approach, personnel can participate in a selection of online courses, complete business scenario-based case studies and pass assessments to acquire the necessary certifications within each learning programme or thematic area.
To find out what learning is required for your enterprise role, please navigate to My Learning > Learning Path
Certification Process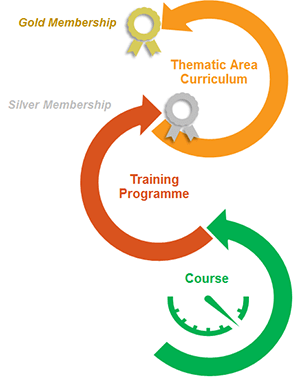 Completing all courses within a training programme e.g. position planning, travel planning etc. and passing the relevant training assessment will award learners with a silver training membership.
Learners who go beyond the individual training programmes and complete all programmes within a thematic area and pass a final assessment will be awarded a golden training certification. All learning achievements will be displayed in the staff record.
Navigation
Learners have several options for navigating through the course catalogue.
To search for courses using a keyword, use the search box in the upper right-hand corner of every page.

You can also search for a course following the learning path
Thematic Area > Programme > Course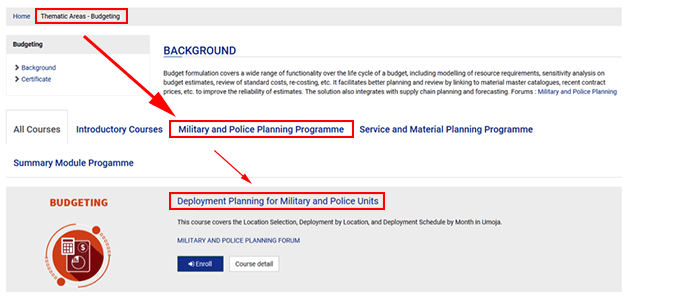 Also note the option to view All Courses from all thematic areas.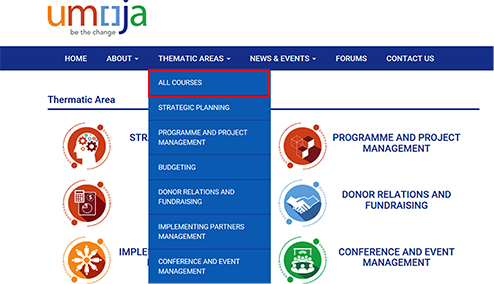 Forums
Forums facilitate communication amongst learners by allowing them to post questions to trainers and subject matter experts and collaborate with other users across UN entities. Forums can be found both at the class and programme level as well as by visiting the Forums menu within the main toolbar.
Tools
iLearn Umoja is the one destination where Umoja UE2 users can find a variety of 'just-in-time' and self-contained learning opportunities such as:
Video
Webinar
Simulations
Job Aid
Assessments
Practice exercises
Business case studies
iLearn Umoja is continuously updated to provide the most up-to-date learning to users. Please visit iLearn Umoja to check out the most recent releases.